Certifications
Trainings & Personal Health Retreats
88
Two Categories of Participation
1.  RLWQ Level 1 Practice Leader Certification is for women who wish to teach the Radiant Lotus Women's Qigong system of self-healing and rejuvenation to other women.  There are pre-requisites for this category (please read below).
2.  RLWQ Personal Health Retreat is for women who wish to learn RLWQ for themselves, and immerse in a supportive, healing environment with like-minded women.  There are no pre-requisites for those coming on a Personal Health Retreat. About 1/3 of the women come for this reason.
2020 RLWQ Level Practice Leader Certification
June 14 – 21:  Stockbridge, Massachusetts, USA: Radiant Lotus Women's Qigong  Level 1 – Practice Leader Certification (or Personal Health Retreat) with Daisy Lee at Kripalu Center for Yoga & Health.  (Note:  the Kripalu link for 2020 is not yet online for this program, but we will have it available as soon as it is).  Please review below if you plan to become a Certified Practice Leader as there are pre-requisites for those planning to teach this program:
RLWQ Level 1 Practice Leader Certification (Pre-Requisites):
1.  Women must have taken Daisy's online series on The Shift Network (The Radiant Lotus Qigong Path for Women and Deepening Into the Radiant Lotus Qigong Path) and/or have attended an in-person RLWQ intensive with Daisy. (RLWQ intensives are normally 2 – 5 days, depending on where they are held, such as at Kripalu Center for Yoga & Health, Omega Institute or in Europe.  Please check the current schedule for locations if you plan on certifying in 2020)
2. Contact Cheri Trousil at cheri@radiantlotusqigong.com to request Practice Leader Application.
Practice Leaders-in-Training must fulfill the following  before receiving their certificate:
Do an oral group presentation on the final day of the 7-day program at Kripalu.
Be able to capably demonstrate the techniques in the Level 1 program.
Commit to an additional 180 days of practice at home.
Keep a weekly practice journal, noting changes in body, mind, emotions
Submit a summary of the results of practice
Pass an online exam within a year of taking the in-person program. *Note: a separate exam fee applies once you are ready to submit your exam and have it assessed.
* Please note: participation does not guarantee certification…in order to be certified as a qualified practice leader, due diligence of your practice must be done so that Daisy, the board of directors and your future students are assured of your ability to represent the system well through your commitment to practice, attitude and thorough understanding of the constituent parts and whole of the practice.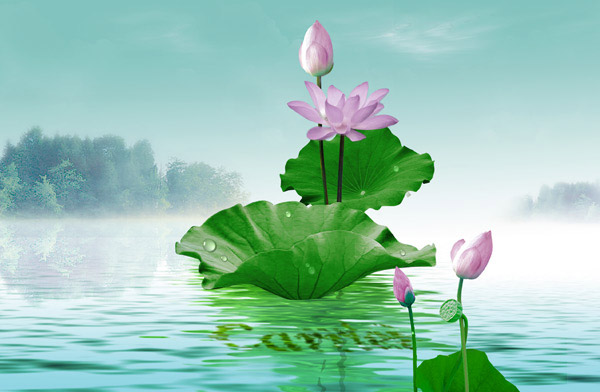 RLWQ Level 2 Instructor Certification
RLWQ Level 2: Lotus Rises Long Form:  can be taken with no pre-requisites for personal health and learning, or for certification with pre-requisites.  You must have your Level 1 Certified Practice Leader Certification if attending the Level 2 Instructor Certification.  It is recommended that you would have taught Level 1 for at least 6 – 12 months before enrolling in Level 2.
The Lotus Rises Long Form goes beyond the modular Medical Qigong practices that form the foundation of Level 1 practices and expands into the elegant and empowering 16-movement Lotus Rises long form plus the Kwan Yin Star Song.
RLWQ 2 is divided into two parts for easy learning:
3-5 day Form Intensive (depending on location):  taught by Daisy who will share the intricacies of each of the 16 movements. At this time, there are 3 locations where Daisy will be teaching this form in 2019:  Colorado,  Pennsylvania, and Toronto  Please check the 2019 Schedule on this site for registration information.
6 day Instructor Training: taught by Daisy and sometimes a co-teacher, including segments on women's sacred anatomy and energetics, holistic healing remedies, meditations and more.  You will gain deeper insights, experience joyful learning and leave with renewed understanding of your body, mind and spirit.  An online zoom exam is scheduled after 180 days of home practice and integration. (*please note, an additional fee applies once  you are ready for testing).  Once you become a RLWQ Level 2 Certified Instructor, you may teach the 16-movement form to your students.
Note:  there will be no certifications in this level in 2019, but the program is scheduled for late 2020 in Isabela, Puerto Rico…details will be announced as they come in! Thank you for your patience as we are in the midst of construction on the Radiant Lotus Retreat Center!